Workshops & courses in

UX & Design Thinking
This is NOT just for designers!
I do workshops & courses both for individuals, teams, and for entire organizations. Maybe you are a company board that need to understand the so-called "digital transformation" you are heading in to, or maybe you are a marketing department that needs to shift to a customer centric approach?
No matter the case, UX and customer centric work is for everyone – designers, business analysts, project leaders, product owners, managers, marketers, developers and more. It's hard to think of any part of your company that wouldn't benefit from understanding UX & human-centered methodology!
When is it useful?
As part of a bigger shift in transforming your company to an agile, customer centric approach, I help to educate and support teams & departments with structure, methodology and processes. A great start is a one-day workshop – for inspiration, or to boost your current UX & design skills. In just a single day, you will build up a whole new toolbox to work with, as well as a better alignment and understanding between your colleagues, and a clearer vision to work towards. The most important thing is to take the first step!
What will you get?
Do you need to boost your UX skills? Are you in the beginning, or middle, of transforming your company to a customer centric focus? I regularly host workshops & UX courses – each of them tailor-made to suit the case & the company who hires me. I can set you up with anything from a half-day workshop, to a longer engagement in things such as:
Design Thinking, human-centered design and customer centric methodologies – how to get started and implement it in your business
Customer journey & impact mapping – learn to understand the needs of your customers & the lifecycle of your product
UX methodology, usability testing and design leadership – how to work effectively for optimal user experiences
See workshops & courses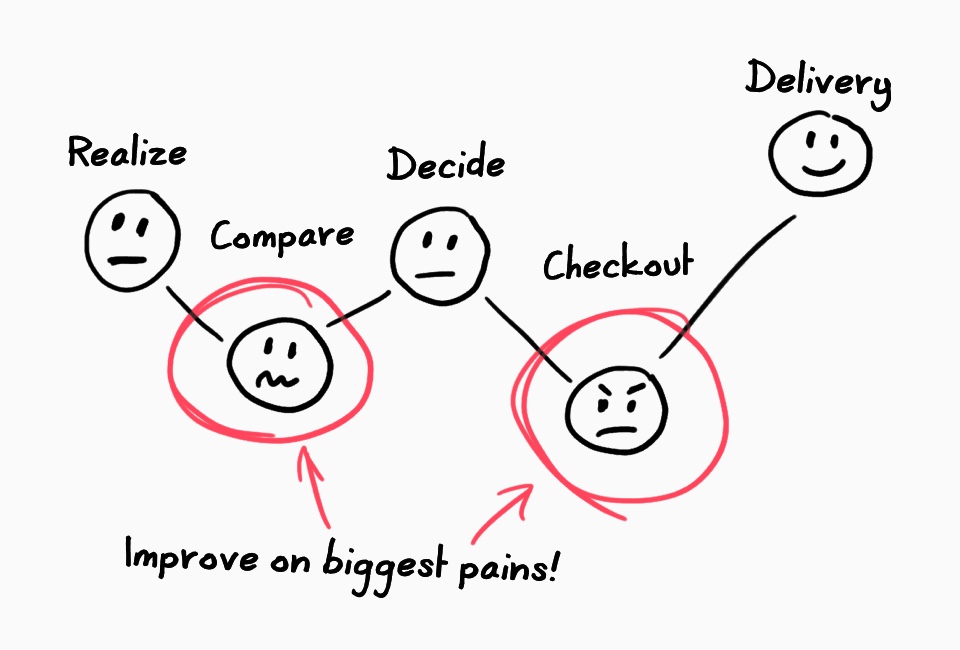 Customer journeys & impact mapping
Learn how to understand the needs of your customers, and the lifecycle of your product. What happens before, during & after your customer's interactions with your business touch points? Gain critical business insights and prioritize your efforts for optimal effect!
Ideation, innovation & brainstorming techniques
Hands-on guidance for how to work with brainstorming, design studio, mash-ups and lots of other creative innovation techniques. During this inspiring day, you'll both learn the methods, as well as coming up with many new ideas for your own business!
What is UX & Design Thinking?
Why is UX so important for your business, and how can it make your customers happier? How can human-centered design & Design Thinking help you innovate your industry, and transform your business into an effective and agile organization?